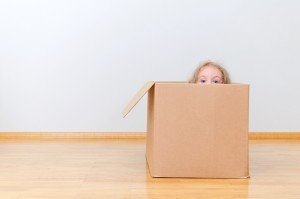 Moving is tough for many reasons, from bidding on a house to packing up all your possessions stress is bound to happen. However, for children, it can be more stressful. Change can be harder for them to deal with and they can feel lost in the bustle of the move. There are a few things you can do for your child to ensure that the moving process goes smoothly for both them and you:
Model behavior
- Project a positive attitude about moving will demonstrate to your child that this is a positive event for them to look forward to, children pick up on the behavior of the adults in their lives and signaling to them that is a time they can anticipate with excitement with your behavior about moving can go a long way.
Have conversations
- Take the time to talk with your child about moving and what they can expect about a month before the move date. Be open to their thoughts and feelings and give them some space to feel upset. Explain the moving process to them in a simple way that they can understand, perhaps with a story played out with their toys. Ensure to not only tell them what will change but also what will stay the same. The more they know what to expect of the days leading up to and after the move the more comfortable they will feel with the process.
Get them involved
- If possible include them in the house hunting process by showing them pictures of the new house. If you are moving to a new town or state show them pictures of the school they will attend and the nearby parks. If it is nearby, explore the new neighborhood together and make visits to the new house a few times before moving day.
Keep things similar
- If your child doesn't deal well with change try to keep the same furniture and arrange in a similar layout as their old room. Prioritize having your child's room in order before the rest of the house so that they have their own space to feel comfortable in the new house right away. Unpacking their favorite toys or blankets first can help them feel more at home. Sticking to the same routines where possible is also ideal.
On the other hand
- Allowing your child to pick out new furniture and paint colors for their new room can help them get excited about the new move and give them some control amidst so many changes.
Making friends
- Practice with your child how to introduce themselves to other children. Get involved with the new community and allow your child to signup for any activities that interest them. Arrange times for phone calls or to write letters to friends and family from your old neighborhood so they feel in touch with those they care for. While moving can be a stressful time for the whole family, it can have a large impact on a child. Making time for conversations and including them in the process can not only help them feel more at ease with the moving process but also deepen your relationship with your child as you go through this life event together.